How the study of cheese microstructures helps develop better dairy
Have you ever bitten into a delicious slice of pizza and paused to consider how the alignment of proteins impacts the mozzarella's stretchiness? Or thought about how by-products from manufacturing the cream cheese you just smeared on a freshly toasted bagel could be repurposed for other foods?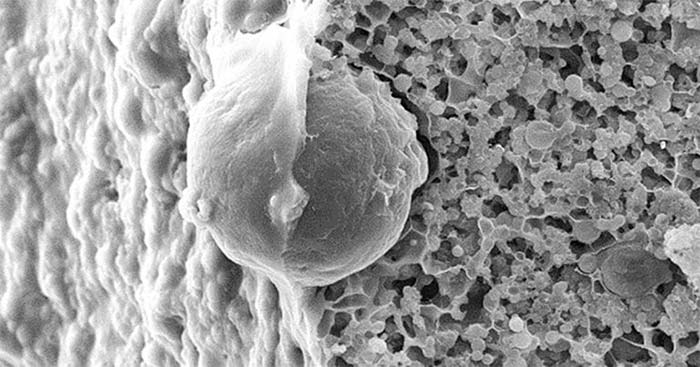 In the ARC Dairy Innovation Hub, these are the sorts of things Dr Lydia Ong considers daily – working on analysing cheese microstructures to engineer products that are higher quality, cheaper to produce and which create less waste during the manufacturing process.
Cheese microstructures: some sort of miniature cheese architecture?
Cheese microstructures aren't tiny buildings constructed within dairy products, but they're still pretty exciting. Studying cheese microstructures instead refers to the analysis of the cheese at great magnification to understand how micro scale composition influences the qualities that form the products we consume.
The foundation of Dr Ong's research is the study of these microstructures at a molecular level. At this level she explores an alien-looking landscape of proteins, fats and bacteria to begin formulating ways to improve the dairy products we consume.
This kind of analysis requires some very specialised equipment. Researchers at the ARC Dairy Innovation Hub use a use a scanning electron microscope at the Bio21 Advanced Microscopy Facility to study these dairy products with one important modification. Attached to this microscope is a small chamber resembling a spaceship airlock which allows Dr Ong to freeze the specimens therefore allowing for analysis without having to remove water from it first. This process allows her to preserve more of the structural integrity of the dairy product being studied to get much more accurate results.
Learn more about studying chemical engineering at the University of Melbourne
Using the images obtained from these analyses, Dr Ong then builds a more complete understanding of the dairy product she's investigating. One example can be found in the production of powdered milk; information about the properties of fat globules at the microstructural level allows for production of a product which is less likely to clump and more likely to weather shipment and storage. Considering powdered milk is a major Australian export, Dr Ong's work is of significant value to producers.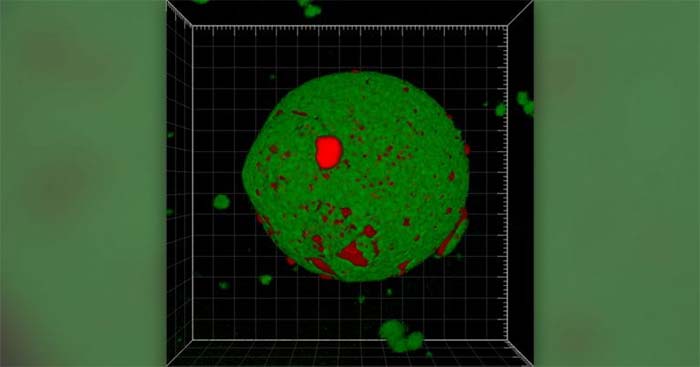 The study of dairy microstructures also provides advances in developing sustainability in the dairy industry. Dr Ong and others are increasingly looking at how to move towards 'zero-waste' processes. From using whey produced as a by-product in the creation of protein powders to repurposing fat removed from one item into creating another item, many of the elements which may previously have been lost in processing become useful components of other food products.
The path-whey to becoming a cheese expert
So how does someone wind up with a career specialising in studying cheese? In Dr Ong's case, it all started with her love of chocolate. As an undergraduate, she initially studied food science with a dream to one day work in a chocolate factory. During her degree she undertook a project focusing on dairy and the cheese seed was sown, ultimately leading to a PhD investigating probiotic cheese.
Just over ten years later and Dr Ong's contribution to a field critical to continued improvement of the overall Australian food sector has received an ICM Agrifood Award by the Australian Academy of Technology and Engineering and sponsored by ICM Agribusiness. This prestigious award is a recognition of the innovative work Dr Ong has produced over her career; a significant contribution to helping the $3 billion a year dairy export industry improve food quality and develop more sustainable practices.
Related Topics
Food Engineering Collaboration Showcase Chemical Engineering
More Information
Carl Jackson