ITC Infrared Thermography 1
Category 1
The Category 1 ITC Thermography course is an introductory course which prepares participants for qualifications as a category 1 certified thermographer. Industries that require this level include: mechanical; building; horticulture and agriculture (soil, pest, crop stress); dairy (mastitis); defence; and security.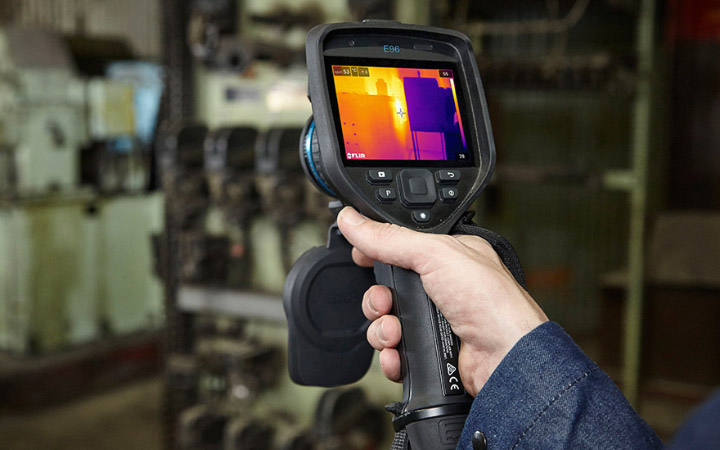 Overview
The University of Melbourne, Faculty of Engineering and Information Technology has been involved in the delivery of quality infrared thermography training since 1997. In January 2011 the School became an ITC Licensed Training Centre, authorised to deliver thermography training courses under a licensed training agreement with ITC Sweden.
The Infrared Training Centre (ITC) at the University of Melbourne provides high-quality interactive thermography training from qualified international thermography instructors. The ITC offers IR training, certification, and recertification in all aspects of infrared thermography use. Courses are available for both public or privately (by request for companies with 10 or more staff that require on-site training).
Entry requirements
Some experience in camera handling and limited IR knowledge. Ability to understand basic mathematical formulas.
Who should apply
Participants wanting to gain confidence in the set up and operation of thermal imaging camera equipment.
The 5-day course, which aligns with AS ISO 18436-7:2014, ensures that participants will be able to perform basic image post-processing, including understanding the measurement tools and have the ability to make emissivity adjustments, along with span and scale adjustments.
Additionally, participants will be able to evaluate and report test results as well as gaining the skill to identify areas of concern from thermal images, gather thermographic data and learn how to maintain a database of results to identify trends for condition monitoring purposes.
Other information
Courses will be confirmed 10 working days prior to delivery. Participants are advised to wait for this confirmation before booking travel and accommodation.
For private on-site delivery of this course for companies, please contact ITC-Thermography@unimelb.edu.au.
On successfully completing the ITC Course you qualify to sit the AINDT-CMCB Exam for Infrared Testing (Cat 1), which leads to the only JAZ-ANZ accredited certification to the ISO Standards. To make this easier, we have worked with AINDT to offer their exam immediately following completion of the ITC course delivery and ITC assessment. If you want to take advantage of this opportunity, please contact ITC-Thermography@unimelb.edu.au
Upcoming sessions
Melbourne
14-18 March 2022 (completed)
26-30 September 2022
Registration for 26-30 September 2022
Sydney
18-22 July 2022 (cancelled)
14-18 November 2022
Fees
Melbourne based training registration fee: $2,995 + GST
Interstate based training registration fee: $3,235 + GST
A 10% discount available for bookings of three or more places in one transaction.